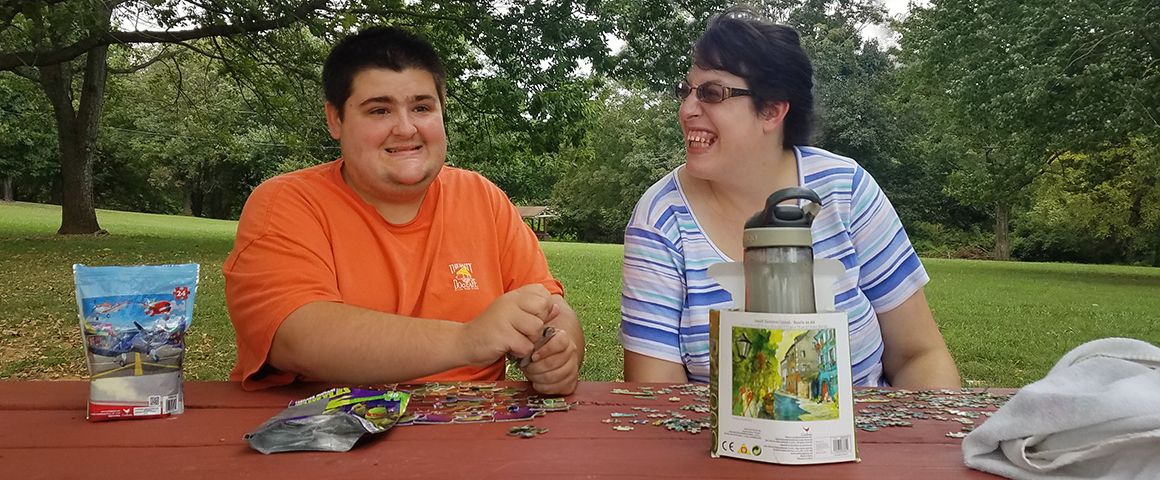 Able-Services provides life-span services and customized day programming experiences for adults with special needs, ages 18 through 59. Our parent company, Leg Up Farm, opened as an outpatient therapy center in April of 2010 for children and young adults with disabilities, developmental delays, and acquired injuries. The need was realized for the next step in services for their clients, since many they served would eventually age out of the programs they offered. Our agency was founded by Leg Up Farm in June of 2014 to provide an environment for our participants to explore various interest areas and opportunities for skill development in many areas, including:
activities of daily living
socialization
communication
independent living
self-advocacy
nutrition/health
fitness/recreation
community integration
Participants will also be able to enjoy specific opportunities in horticulture and gardening through our on-site greenhouse and outdoor garden areas.
Mission Statement
Our mission is to enrich the lives of individuals and families with special needs and unique challenges, through support and customized programs.
Able-Services utilizes a participant-centered philosophy that ensures services and supports are planned and effectively implemented in accordance with each participant's unique needs, expressed preferences, and decisions concerning his or her life in the community. Able-Services also follows the Positive Approaches philosophy, which involves supporting people in a holistic way by paying attention to all aspects of life. It guides services and supports based on the belief that everyone (with or without a disability) wants an Everyday Life, a life that includes choice, control, relationships, and community. The goal of these approaches is to help people grow and develop, make their own decisions, achieve their personal goals, develop relationships, and enjoy life as full participating members of their community.
Our Vision
The Leg Up Farm family of companies has one vision — to become the leader in innovative, therapeutic programs and services for individuals with special needs.