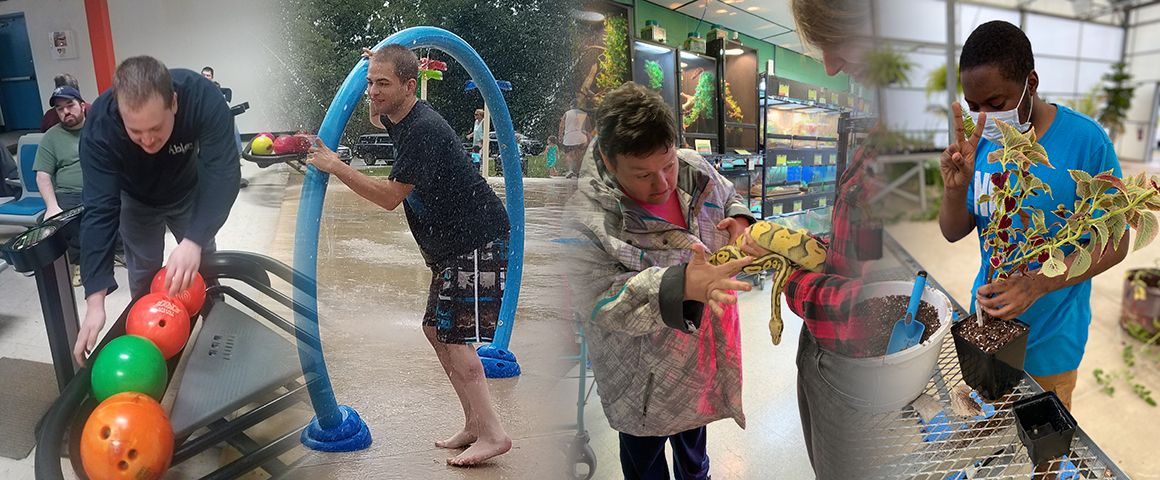 Interested in joining our program? The Able-Services Community Participation Support program provides an environment for our participants to explore various interest areas and the opportunity to develop and expand their independent living skills while forming relationships within the community. Each participant's plans are based on a combination of their interests and an assessment of the levels at which they are currently performing, aimed at making progress in those levels on a regular basis.
WE CURRENTLY HAVE A WAITING LIST FOR SERVICES
If you are interested in being considered for a place on the waiting list, please complete the following steps:
1. Email info@able-services.org to ask any questions (if applicable) and follow the link to schedule a program tour. https://calendly.com/able-services/tour
2. Prior to your tour, send a copy of your Individual Support Plan (ISP) and completed Able-Services Program Application and Emergency Medical Treatment & Transport Authorization Forms (located in Forms section below) to info@able-services.org or fax to (717) 855-2533.
3. Have your healthcare practitioner complete the Client Physical Form (including the results of a TB test), Prescription Medication Form, and Standing Order OTC Form (located in Forms section below). Include a copy of your current immunization records.
4. Send a copy of any Legal Guardianship paperwork (as applicable).
5. Send a copy of the most recent psychological or psychiatric evaluation (as applicable).
Prospective program participants must be receiving Consolidated, Community Living, or Person/Family Directed Support Waiver funding and be able to be supported in a staffing ratio of 1 staff for every 6 program participants. They should be interested in being active, working to achieve goals, and most of all, having fun!
If you have questions or need assistance obtaining waiver funding, please contact York/Adams MH/IDD at (717) 771-9618,
Forms
These forms are provided for prospective participants and their families. Completed forms can be emailed to info@able-services.org or faxed to (717) 855-2533.
We're glad that you are interested in joining our program, and we look forward to meeting you!
Admissions, the provision of services, and referrals of clients shall be made without regard to race, color, religious creed, disability, ancestry, national origin (including limited English proficiency), age, or sex.