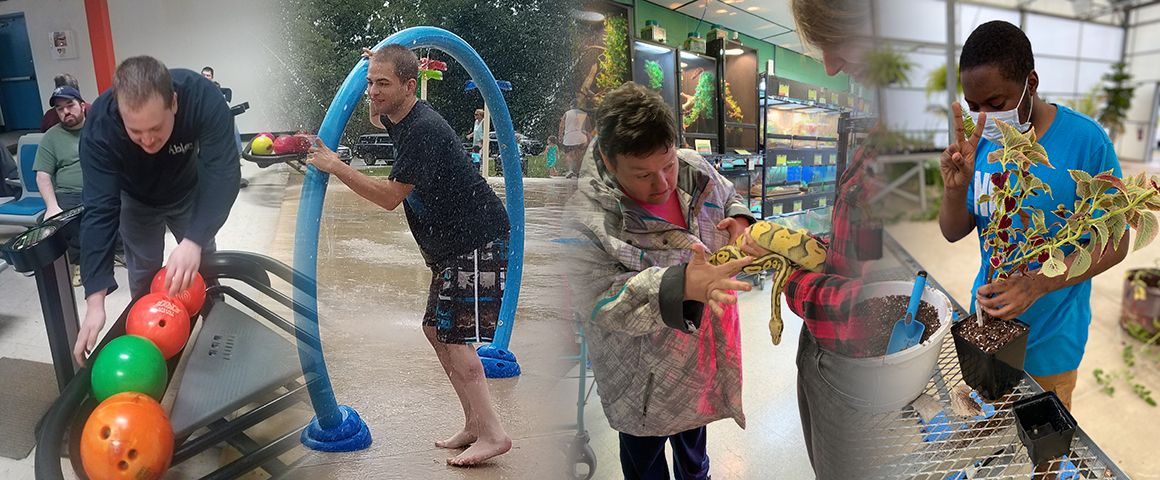 Interested in joining our program? The Able-Services day program provides an environment for our participants to explore various interest areas and the opportunity to develop and expand their independent living skills. Each participant's plans are based on a combination of their interests and an assessment of the levels at which they are currently performing, aimed at making progress in those levels on a regular basis.
Program participants should be receiving Consolidated, Community Living, or Personal/Family Directed Support Waiver funding and able to work in a 1 staff for every 6 program participant (1:6) ratio. They should be interested in being active, working to achieve goals, and most of all, having fun! Interested applicants should contact Kimberly Wood, Executive Director for Able-Services, at 717-384-6130, ext. 3100, or by email at kwood@able-services.org.
These forms are provided for prospective participants and their families. Please fill them out prior to admission.
We're glad that you are interested in joining our program, and we look forward to meeting you!