Join the Team – NOW HIRING!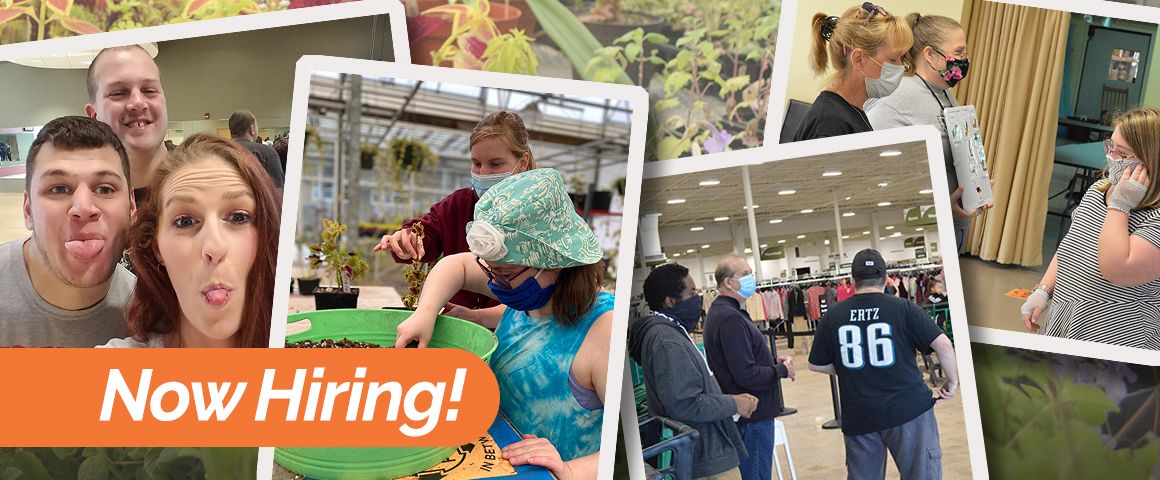 Have you ever wanted to make a difference in someone's life? Are you looking for a position that is challenging and rewarding? Do you want to be part of a company that impacts the local community and beyond? If the answer is "yes" to any of these questions, you've found the right place! Able-Services continues to impact the lives of adults with special needs throughout the area, and we want people on our team who can make that happen.
If you feel you have something to offer, we want to talk to you. Click the application button below to get the process started!
Able-Services, the adult services arm of Leg Up Farm, is currently looking to hire Direct Support Professionals (DSPs) for their adult day program. DSPs are responsible for providing "hands-on" direct service to adults with special needs. They are responsible for carrying out the day-to-day duties necessary for Able Training Center to operate smoothly and to implement services in a manner consistent with the agency's mission and philosophies. This includes transporting participants to and/or from the day program in a safe, reliable, and timely manner. DSPs also provide daily care, support and supervision of program participants. They plan engaging opportunities, both within the facility and in the community and ensure that these activities and outings are carried out. They support participants in the facility and in the community to build their skill sets and work toward positive goals and outcomes while providing needed supports and keeping them safe at all times.
Interested applicants will be required to fill out and submit an employment application. Appropriate...
more
To apply for any position, click the button below to complete an online employment application.