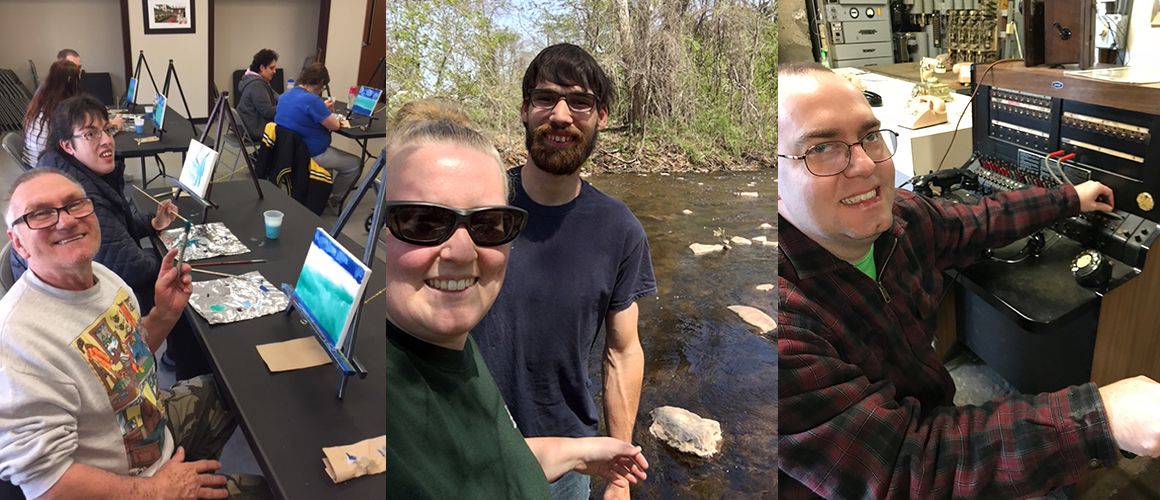 Have you ever wanted to make a difference in the life of another person? Are you looking for a position that is both challenging and rewarding? Do you want to be part of a company that has an impact on the local community and beyond? If so, you've come to the right place! Able-Services is making an impact in the lives of adults with special needs, and we want people on our team who also want to make that happen.
We'll post any openings that we currently have on this page, and if you feel you have something to offer to make a difference, we want to talk to you. See the application below for how you can get the process started!
Current Openings
Able-Services is currently looking to hire Direct Support Staff Members and Drivers for our adult day program. The Direct Support Staff member is responsible for providing "hands-on" direct service to adults with special needs. They are responsible for carrying out the day-to-day duties necessary for Able Training Center to operate smoothly and to implement services in a manner consistent with the agency's mission and philosophies. They ensure that participants are transported to and/or from the day program and community activities in a safe, reliable, and timely manner. This includes maintaining agency vehicles and following all traffic safety laws and protocols. Direct Support Staff Members are responsible for the daily care, training, and supervision of individuals within the facility and in the community. While working within Able Training Center, Direct Support Staff ensure that engaging activities are planned and carried out that will assist program participants in building their skill sets and work toward positive goals and outcomes. In the community, Direct Support Staff...
more
To apply for any position, please download and fill out either of the employment applications below. Please note: For your information to be retained in the email version of the application, you must download the PDF file first, then fill out the information. Do not fill out the PDF in your browser preview and email it; the document will be sent as a blank document.
Please mail the printed form to: Kim Wood, Program Director, Able-Services, Inc., 3100 North George Street, York, PA 17406, fax it to (717) 855-2533, or email the completed (downloaded) form to kwood@able-services.org. Applicants who qualify will be contacted to schedule a time for an interview.